SMARTPHONE ABUSE IS BAD FOR YOUR HEALTH, PLEASE USE RESPONSIBLY
France's observatory of digital practices, created by BETC and the CSA for Bouygues Telecom, surveyed the French public on the issue of parenting in the digital age. How do smartphones impact relationships within a family? What role do parents give them? And their kids? Are parents and children sufficiently vigilant regarding the dangers of the Internet? While the results of the study showed that the arrival of the smartphone in the family sphere has had a positive impact on parent/children relationships, it also revealed that smartphones have become a source of anxiety, danger and tension.
In order to promote the responsible use of smartphones, in particular by children, Bouygues Telecom committed itself to promoting best practices and raising awareness on this issue
RAISING AWARENESS ON BEST DIGITAL PRACTICES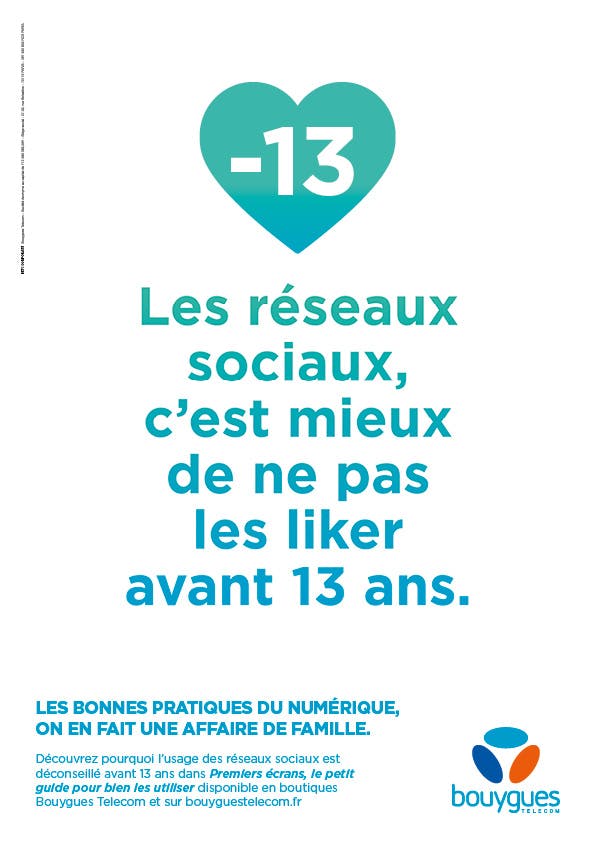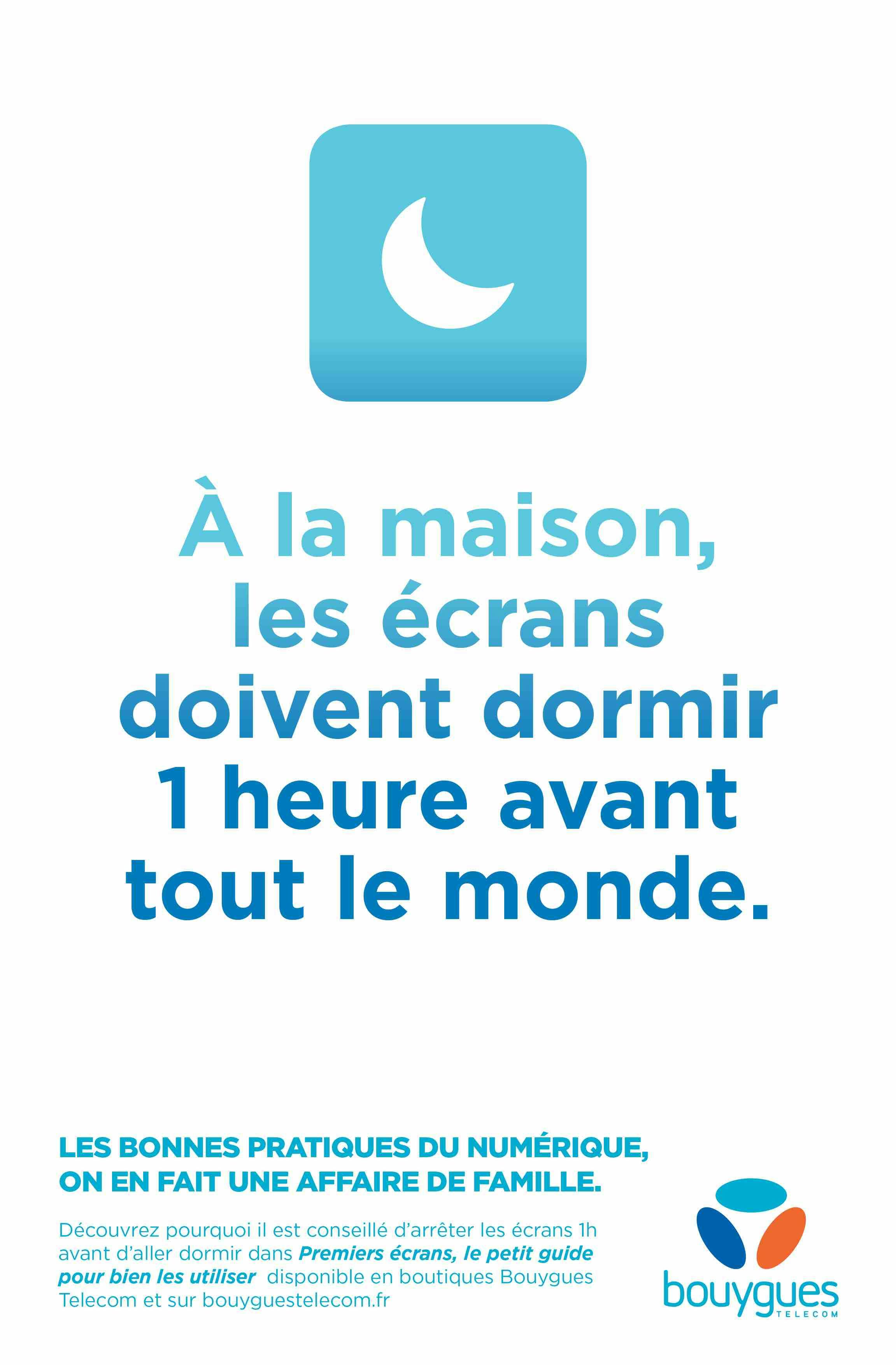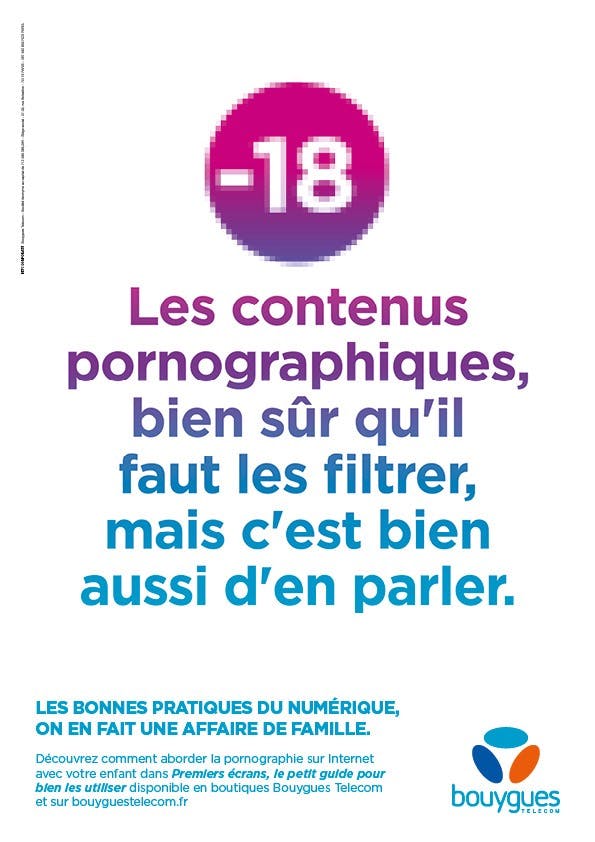 At the start of the school year, a press campaign was rolled out to highlight three specific best practices: maintaining dialogue regarding all the content available of the Internet, and in particular pornography, respecting the age requirements for social media accounts, and turning off digital equipment at least 1hr before bedtime.
Because nothing beats talking about these issues as a family, a brochure was edited with Okapi titled "First screens, a mini-guide to use them well". The brochure was comprised of two parts, one for children and one for parents, and covered the same subjects while using a vocabulary and tone adapted to each audience.
To complete the program, a Court for Future Generations, developed by Usbek & Rica, put the smartphone "on trial", by gauging its impact on children's behavior, both positive and negative, thanks to accounts from a number of major witnesses: Serge Tisseron, psychiatrist, Thomas Rohmer, Director of the Observatory of Parenting and Digital Education, Stéphanie de Vanssay, National Advisor on Education at the SE-UNSA, and Didier Casas, Secretary General of Bouygues Telecom