MEET THE CHALLENGE OF RE-ENCHANTING PARIS, THANKS TO MICKEY AND MINNIE
Ah… Paris. The world's leading tourist destination. A saunter through Montmartre, a cruise on a bateau-mouche, a stroll down the Champs-Elysées: it's like a dream come true. However, after a terrible year for French tourism, the City of Light had lost much of its allure. So, how could Paris recapture its magic and attractiveness as a tourist destination? By partnering the city of Paris and the Île-de-France Region with Europe's top tourist destination: Disneyland Paris.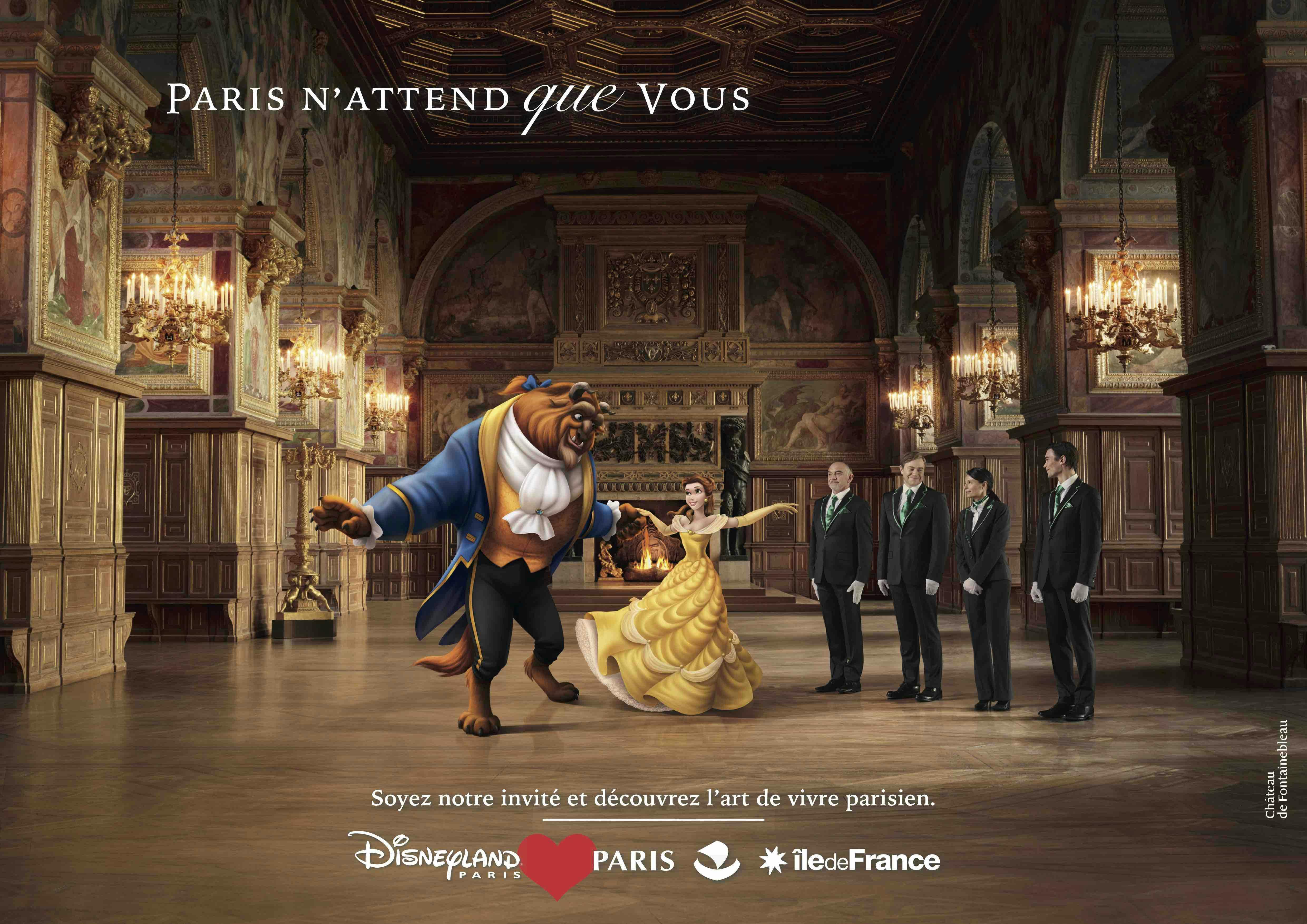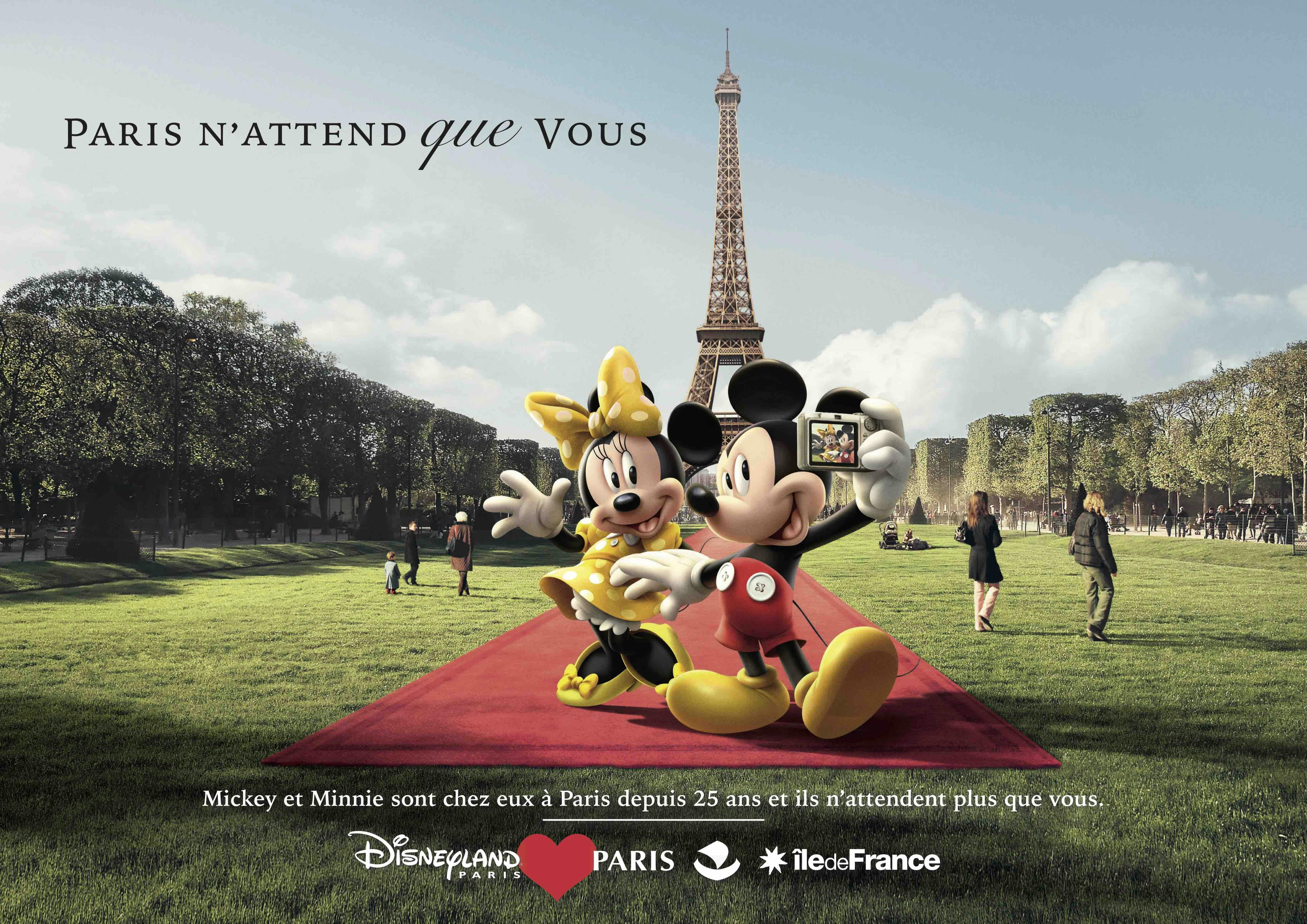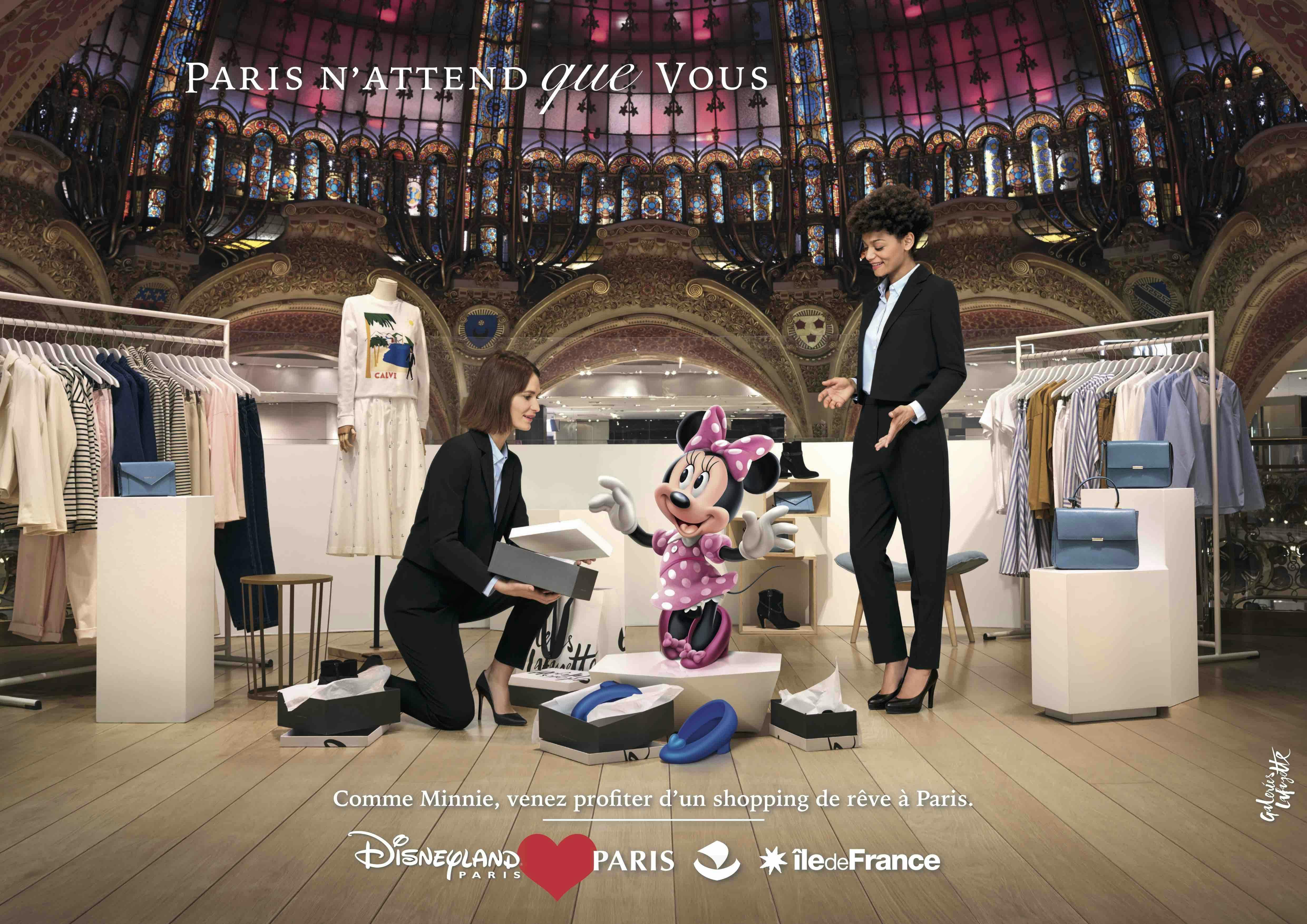 TO SHINE A NEW LIGHT OVER PARIS: THAT OF THE MAGICAL WORLD OF DISNEY
As part of the campaign, several of Disney's iconic characters mingled with Paris' public figures, and appeared in some of the capital's legendary sites. Cinderella and the Beauty and the Beast danced gaily at the château de Fontainebleau, Mickey and Minnie Mouse strolled through the Champs de Mars, and the characters from Ratatouille visited Hélène Darroze's famous restaurant. They greeted tourists in the capital with a "Welcome to Paris", and encouraged everyone else to come join them: "Paris is waiting for you".
The campaign was adapted into several languages, in the press, outdoor advertising and digital videos, and was inaugurated by Anne Hidalgo, mayor of Paris, Valérie Pécresse and Catherine Powell, President of the Euro Disney Group. The common objective was to "highlight the cultural, gastronomic and architectural heritage of Paris and the l'Île-de-France, while continuing to captivate and inspire the world at large."