FOR SUFFERERS OF CONGESTIVE HEART FAILURE, EVERYTHING SEEMS MORE DIFFICULT
Congestive heart failure is a serious and deadly disease, but few people are aware of it. Furthermore, its symptoms – severe fatigue, shortness of breath, swelling of the ankles – are often associated with natural signs of ageing so don't necessarily alert patients to the onset of the illness.
As a leading expert in congestive heart failure, Novartis wanted to shine the light on this disease and make it a subject of discussion. The objective was to raise awareness among both patients and their family and motivate potential victims to address the issue and consult a medical professional
HIGHLIGHT THE DAY-TO-DAY STRUGGLES OF A HEART FAILURE PATIENT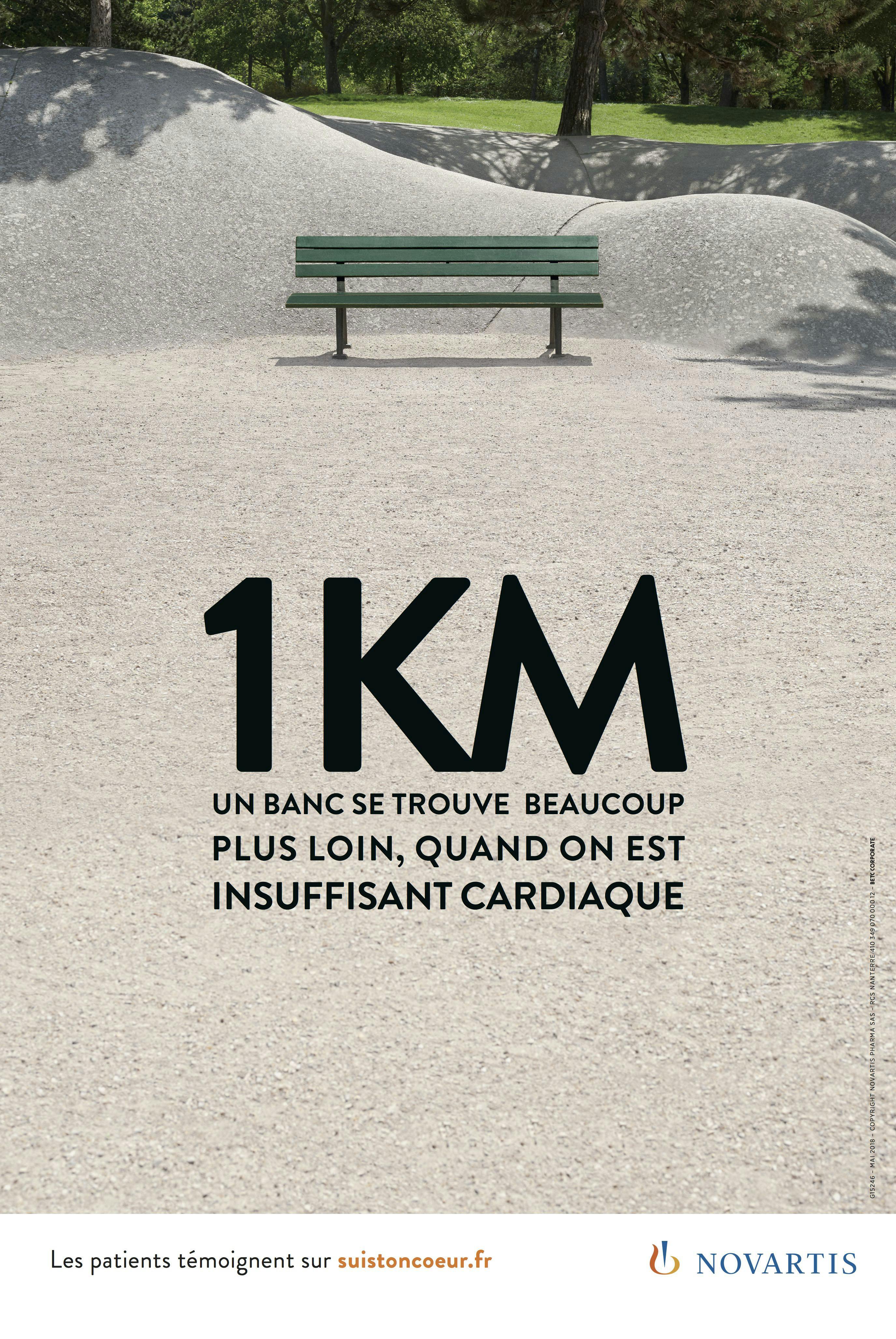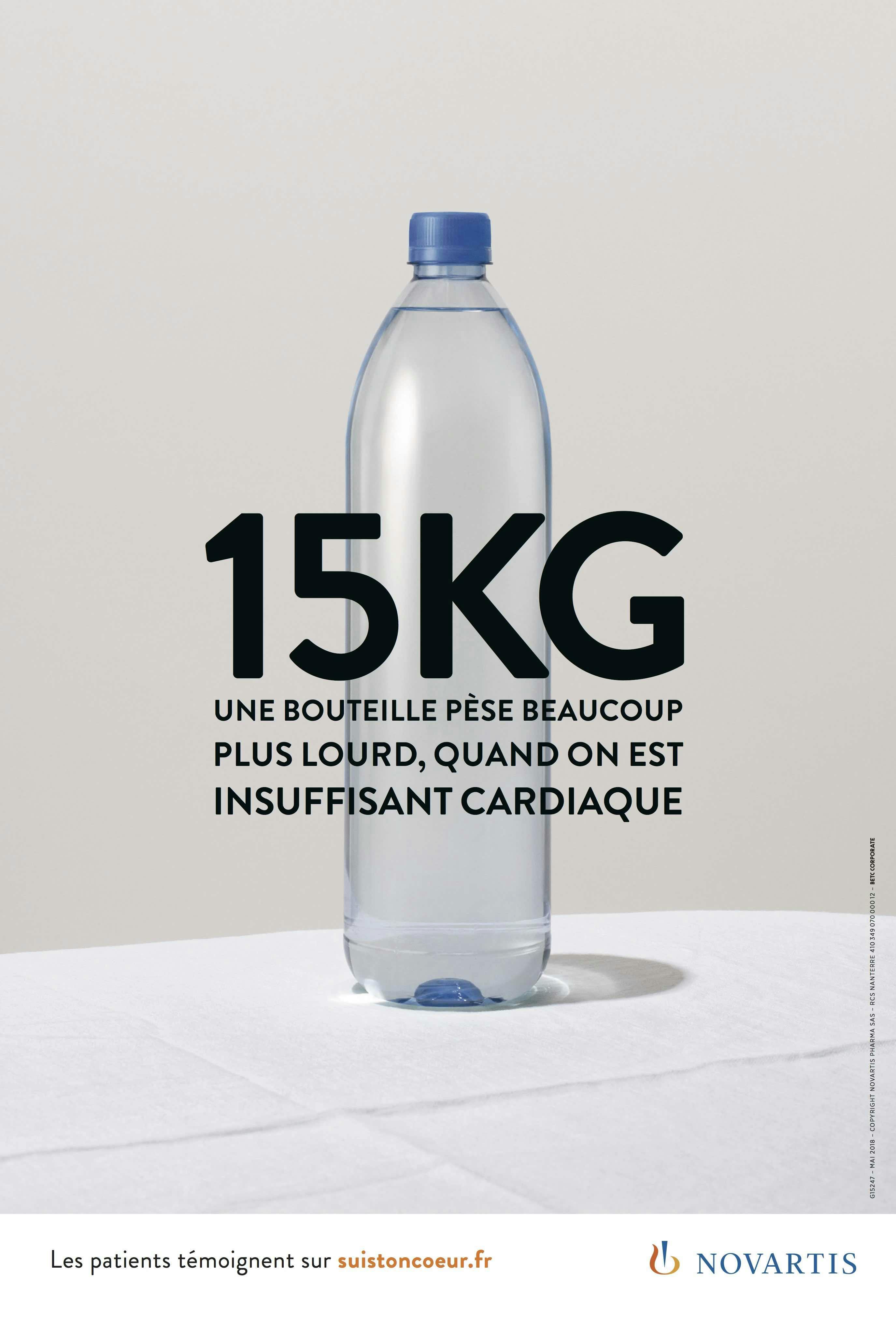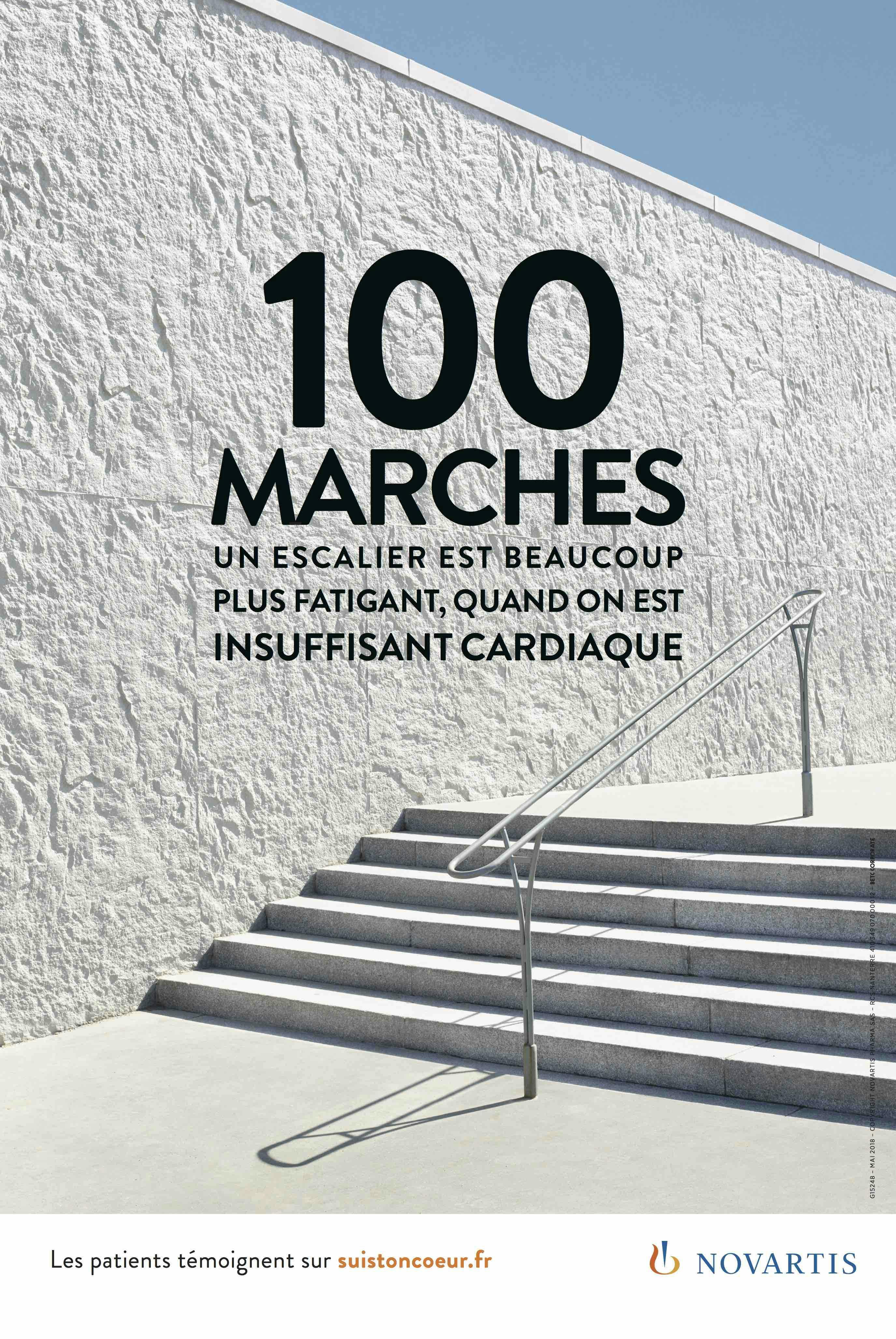 The campaign, rolled out throughout France in the press, on digital media and outdoor advertising, presented viewers with three everyday objects: a bottle, a staircase and a park bench. On each ad, a large number sharply contrasted with the visual itself: on the one liter bottle of water, 15 kg, on the small staircase, 100 steps, and on the nearby park bench, 1 km. These obvious disparities served to highlight the effects of the illness: everything appears heavier, more difficult or further away for those who suffer from congestive heart failure.
Designed to engage the public, the campaign invited everyone to learn more about congestive heart failure by visiting a dedicated website where patients talk about the stresses and challenges brought about by this illness.