THE FOUNDING MYTHS OF THE LARGE GROUPS OF TODAY
Born in 2014, the Village by CA is a first of its kind, both in France and in Europe. For the very first time, startups and large corporations got together to encourage innovation. The Village by CA is a place of creativity and sharing where innovators from all fields work together on the projects of tomorrow. Each year, the anniversary of the creation of the Village by CA is an opportunity to celebrate the progress made by this initiative, and to shine a light on those who breathe life into it: the startups and the major partner groups.
CELEBRATE WHAT UNITES STARTUPS AND CORPORATE PARTNERS: THE LOVE OF ENTREPRENEURSHIP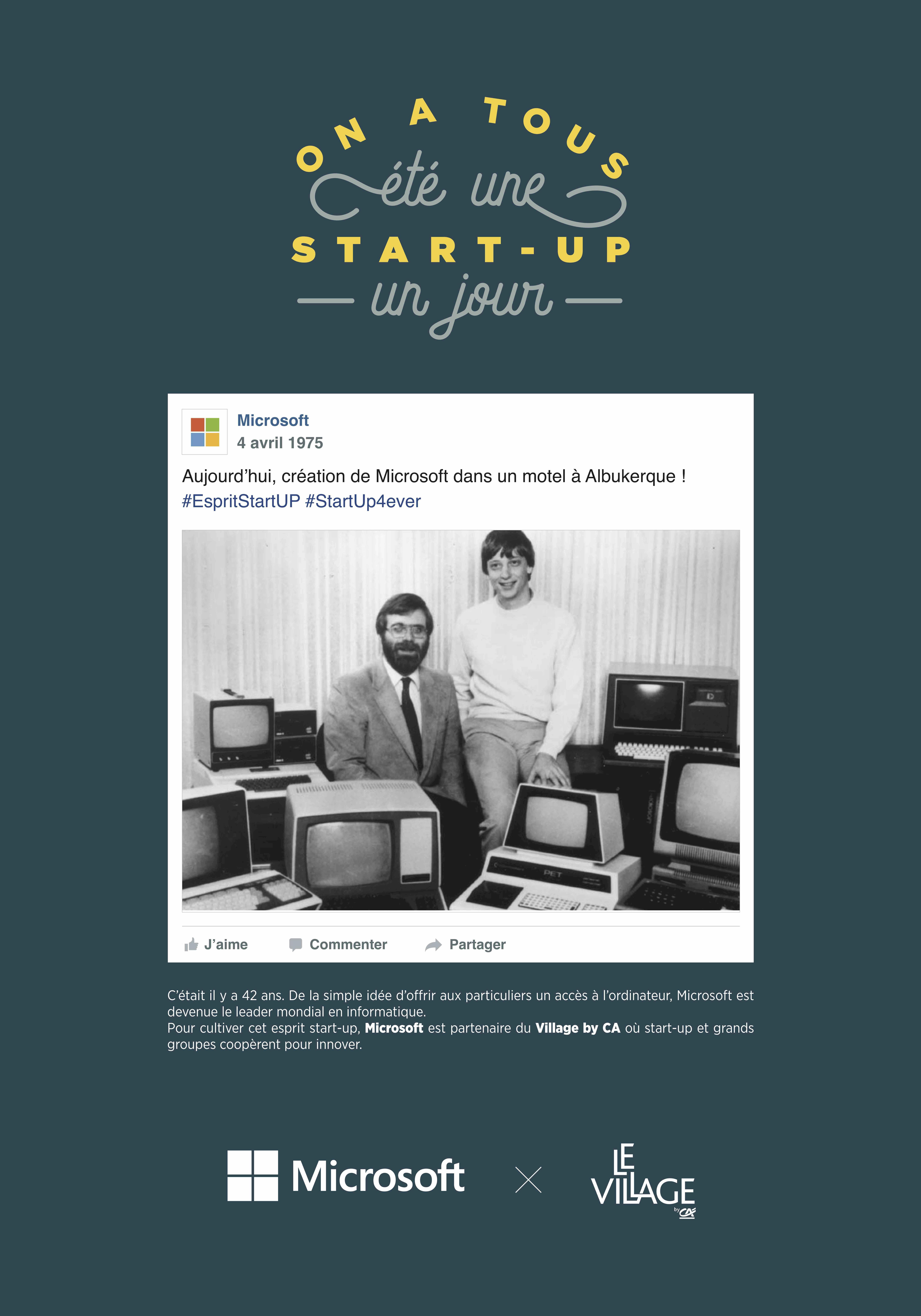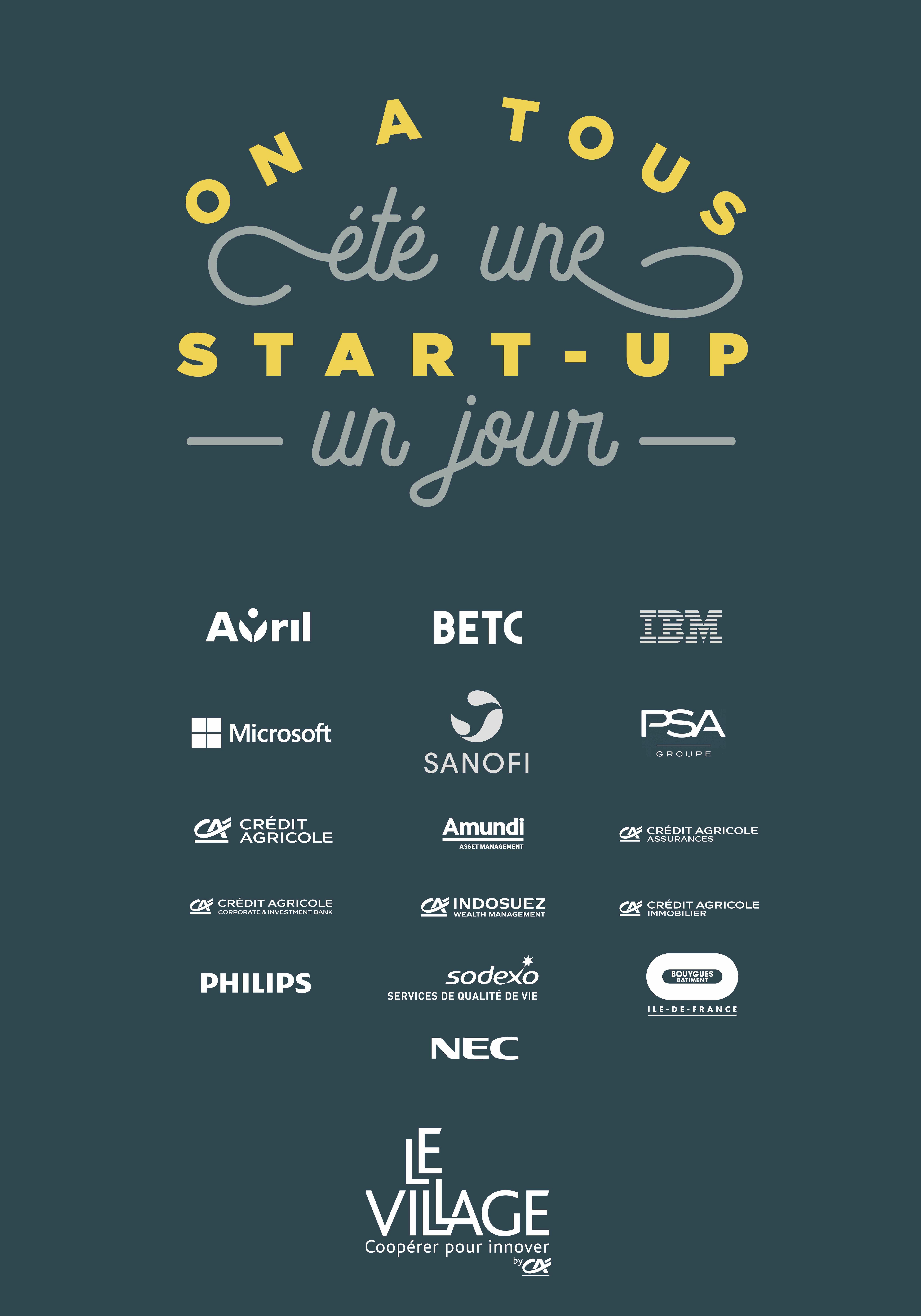 Behind every large corporation there was once a startup, with its founder, its unique story and its great innovations. The Village by CA chose to honor these stories, largely unknown by the public, by rediscovering and showcasing the founding myths of each of its 16 corporate partners. The media campaign retraced their early days through a series of publications on social media and outdoor advertising that used archive images to illustrate in a creative manner the birth of these large corporations.
The campaign thus retraced the founding myths of Sodexo, Philips, Crédit Agricole, Sanofi, Indosuez, NEC, Microsoft, IBM, Groupe PSA, Amundi, BETC and Avril.